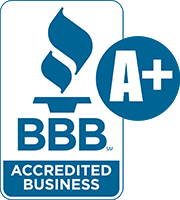 Why Guarantee Janitorial Services?
Guarantee Carpet Cleaning has expanded its services over the last 36 years to include general cleaning and janitorial cleaning in the communities of Bowling Green, Perrysburg and Findlay. With years of experience cleaning college, dorm style luxury apartments we branched out to homes, factories, offices, churches and many other sites that need our help. One of the many services we offer the community is Move-in or Move-out cleaning. We are great at these types of jobs as the need is diverse and often difficult. From rental evictions where the level of trash and debris is overwhelming (and often sad) to surface cleaning a half a million dollar house, needs vary and so do our services.
The general cleaning manager, Crystal, has over 20 years experience in general cleaning. Whether your mother can't get around as easy as she once could or you are new to town and just bought a house, we can help. We own pull behind trailers that we can haul away trash and unwanted items left behind, to removing old carpet, washing walls, and more skilled deeper cleaning like bathrooms, kitchens and windows.
It's best to get a quote, as "clean" is different to different people and with so many combinations of services, it's good to be on the same page. Just this month we surface cleaned a half million dollar house with 5 bathrooms and scrubbed tobacco stained walls at a house with 1 bathroom. We are very versatile depending on our clients needs. Call us for a free quote today!